We are experienced Financial Brokers with years of knowledge built up within various areas of the industry so you can rely on us to source you a mortgage suitable to your situation and financial limits. Right to buy is popular so you can find a lender on the high street, but we have a much more extensive list of lenders and can prevent you getting strapped down to a bad deal considering your situation.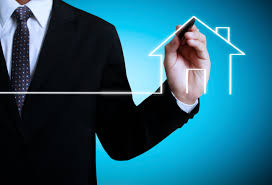 We will work hard for you and can help you with any further investments, mortgages or pensions you might want to get as we have experience with these too. We have a very comprehensive system for dealing with your documents and processing your mortgage to help make things as streamlined and easy as possible and will provide updates automatically as well. If you also suffer from adverse credit it is very likely we will be able to find you a lender when it will be much harder out there on the high street to find one. Let us use our several decades of experience to help you get yourself a home!
If your would like to… FREEPHONE 0800 092 0800 or Make a Mortgage Enquiry Here.